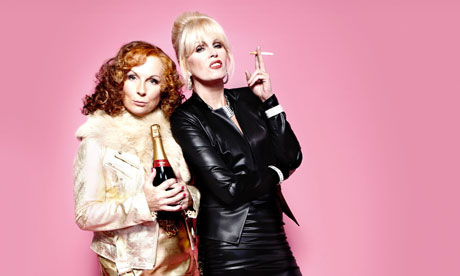 PR: It ain't like this, kids
Many years ago, in the days when dinosaurs roamed the earth, I started my career in PR.
I was fortunate enough to cut my teeth at one of the UK's best agencies.
We romped through awards ceremonies like rumbunctious toddlers, drunk on our own fabulosity and success, c
ollecting awards like sweets, for
hundreds of campaigns
, for Agency of the Year, hell, we even won Agency of the Decade.
We were young, we were hungry, we were ambitious, we were the epitome of work hard play hard. We were out every other night of the week, but always in the office first thing the next day. Sometimes we'd go in at the weekend, just to get a steal on the (inevitably) crazy week ahead. We knew that there were hundreds of people who wanted our jobs, and they were good. So we had to be better.
It was a whirl of hard work, hysteria and happiness.
Let's be clear: it was extremely tough too. It wasn't nicknamed the 'House of Pain' for nothing: there were regular tears in the toilets and throwing up in the car park due to the pressure. But s
ome of my best and most enduring friendships were forged there as we bonded through the grind. And I can honestly say the leadership and the talent that I met, worked with and learned from, was the best in the business. It is no surprise that everyone who worked there has gone on to be successful in their careers, and we all attribute that in part, to the time we spent there.
So when I first arrived in the Middle East I was truly knocked for six by what I encountered. Apparently, it was perfectly acceptable to send a text informing your director that you couldn't make it into work because you suffered period pains, a headache, or (my personal favourite) 'my eyes feel funny'. It was also a normal occurrence to be late for work. Every day. With excuses more weird and wonderful each week.
Six years on and I'm happy to say that standards have improved massively and we've (mostly) moved beyond this. But I'm still gobsmacked by the people that I interview. They frequently come with a list of demands: not just salary and package, but what they will and won't do (mainly won't), whch areas/sectors they want to work on, which clients they want to dedicate their time to....the list is endless.
Sometimes at the end of a hard day I ponder what would happen to these precious little darlings if they were dropped into a UK PR agency. Better still, if I put them in front of some of my ex-employers for interview. I think I know the answer. And it isn't pretty....