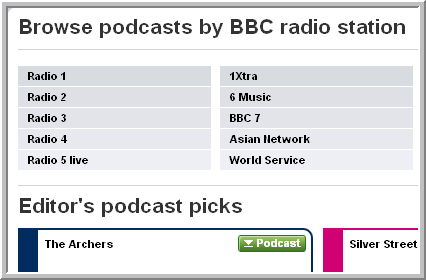 It's bad enough that the tv here is dire. But the radio is just as bad, if not worse. Call me old fashioned, but you just can't beat a bit of Radio 2. I am so old!
Thank god for the BBC and their downloadable podcasts. These are the best invention ever – your favourite radio show minus the music, just the chat. Each week I download Chris Evans, Chris Moyles, Jonathan Ross and Russell Brand. I've had to stop listening to the Russell Brand ones by the pool as my hyena-like laughter has started to get a bit embarrassing.
I used to listen to these on my daily walks to work through Manchester. Now I catch up with them by the pool or on the beach. Bliss.